Since we like college football so much here at the Eye on College Football, and a picture is worth a thousand words, what better way to wind our way through the week that was in college football than with a photo diary to document the crazy fans, incredible plays and monumental upsets in the sport? Here's the latest edition covering Week 7, with all photos from US Presswire.
Sparky wasn't impressed with Arizona State's start against Colorado, but thanks to a big second half he was, um, excited on Thursday night: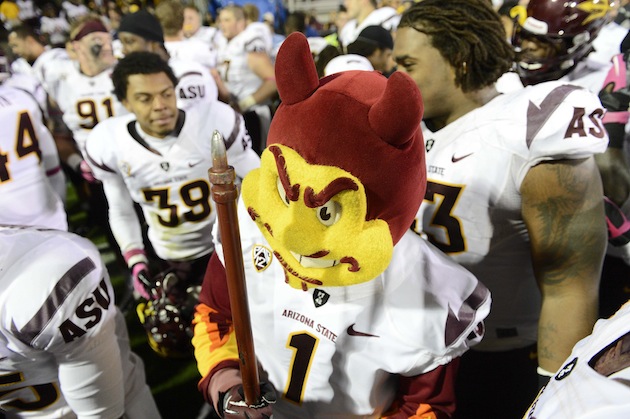 Obligatory shot of Miami's crowd over the weekend. Count the fans one-by-one!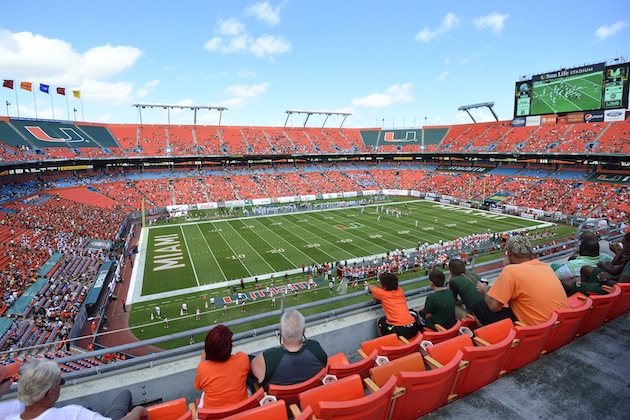 Senorise Perry was a big reason why Louisville was able to power past Pitt early in Saturday's game: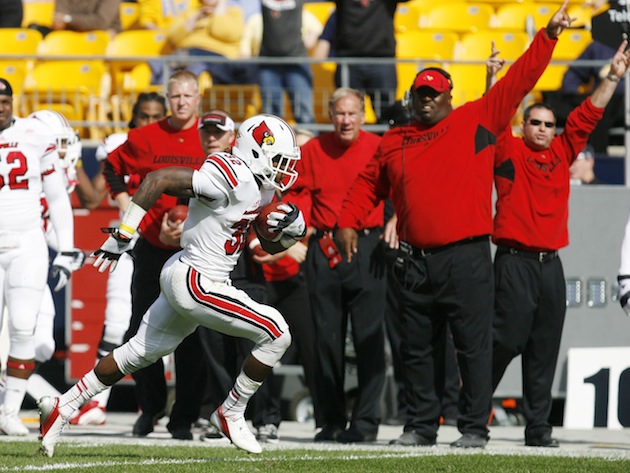 Joseph Fauria went flying as UCLA edged out Utah at home, while it was more In-N-Out for Oregon State, who topped BYU with backup quarterback Cody Vaz: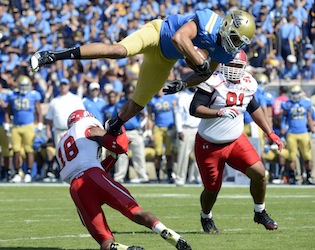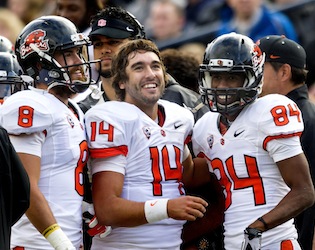 If you're a top-five team playing Tommy Tuberville, good luck. Texas Tech pulled out a huge upset against West Virginia by rolling over them at home. There was quite the gun show in Lubbock as well: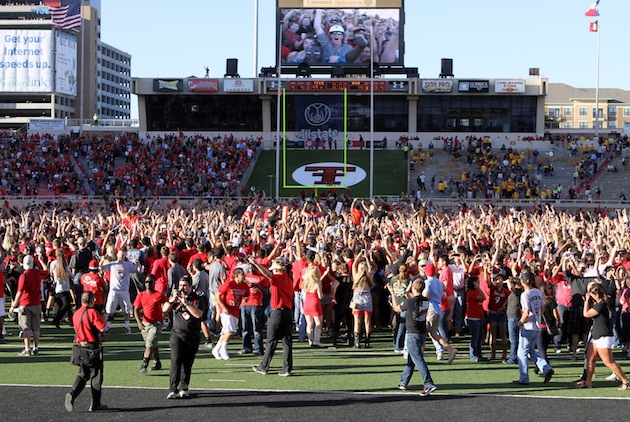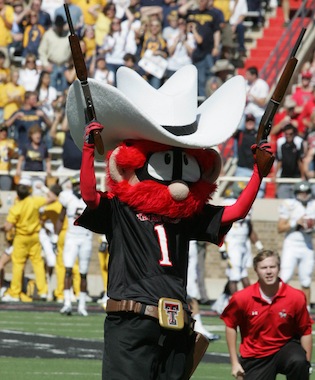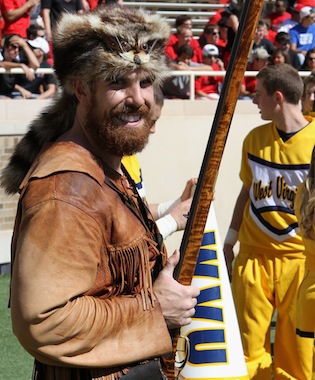 The Cotton Bowl was host to a Red River Rout by Oklahoma, and the Sooners topped Texas to take home the Golden Hat once again. The trophy might be the only thing to contain Kenny Stills' hair this season: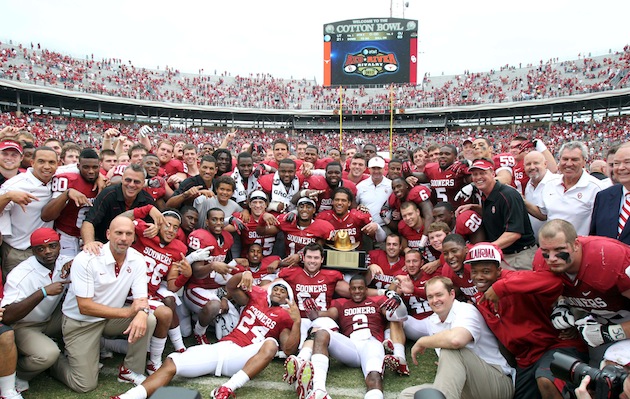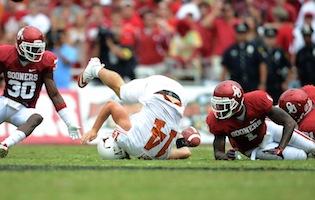 Duke raced out to a big lead, but Virginia Tech came storming back in a runaway at home that threw yet another wrinkle into the ACC race: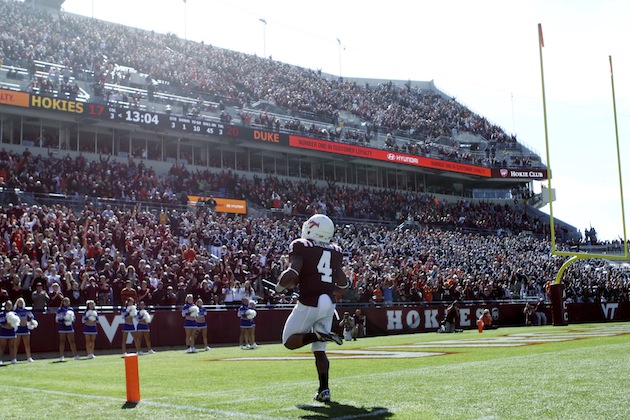 James Wilder Jr. and Florida State got back on track against Boston College by finding the end zone a number of different ways: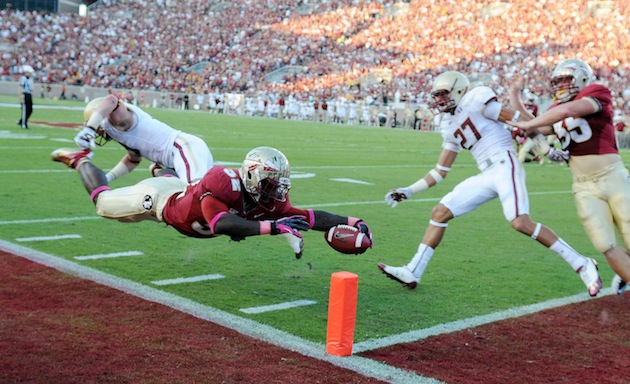 Ole Miss scored its first SEC win in years over Auburn and the Rebels have Oxford in a frenzy for Hugh Freeze: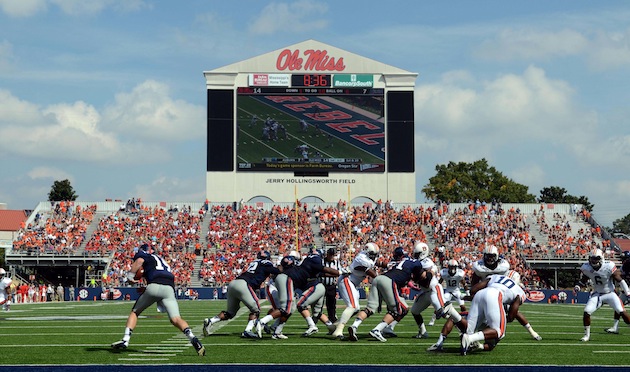 Speaking of getting off a winless horse, Tulane topped SMU at home to give a big boost to a program that hasn't tasted victory since Sept. 17, 2011. Michigan and Denard Robinson, meanwhile, kept Illinois from a Big Ten win by running away with the game early: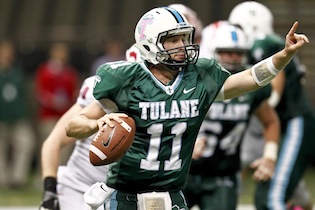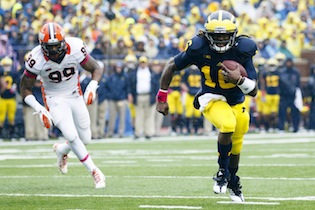 Another sharp uniform combination and cool entrance lands Rutgers in the photo diary once again: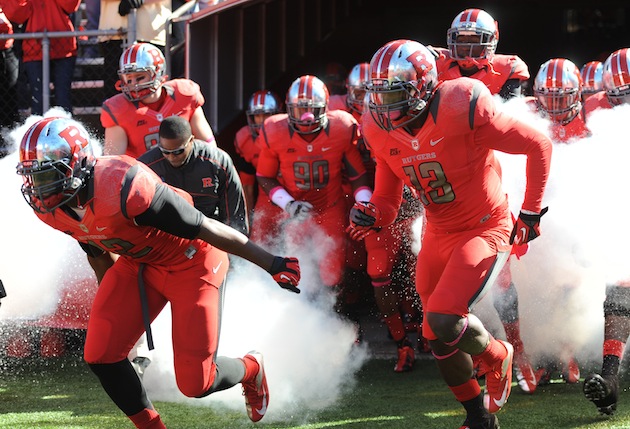 Wyoming had some interesting uniforms for their games with Air Force while Arkansas broke out the black uniforms for its win against Kentucky: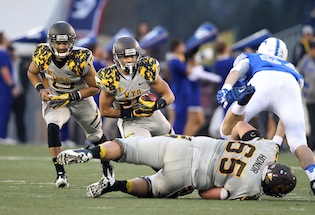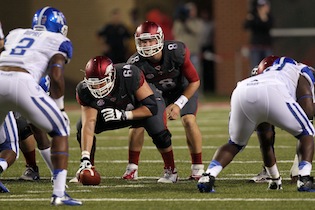 It was another rude introduction for Missouri to the SEC on CBS thanks to Alabama and some wet weather on Saturday: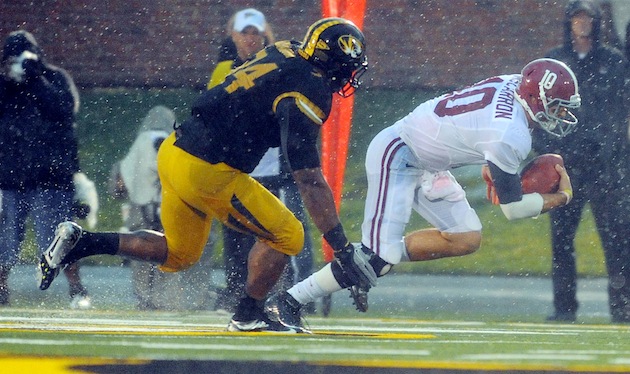 Was Stepfan Taylor in? Doesn't matter now for Stanford, which took a tough loss at Notre Dame as the Irish stood tall on the goal line: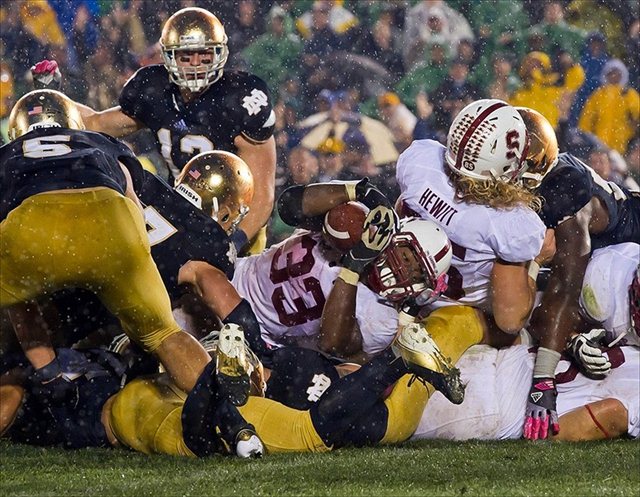 Mike Gillislee went airborne as Florida pulled away from Vanderbilt late: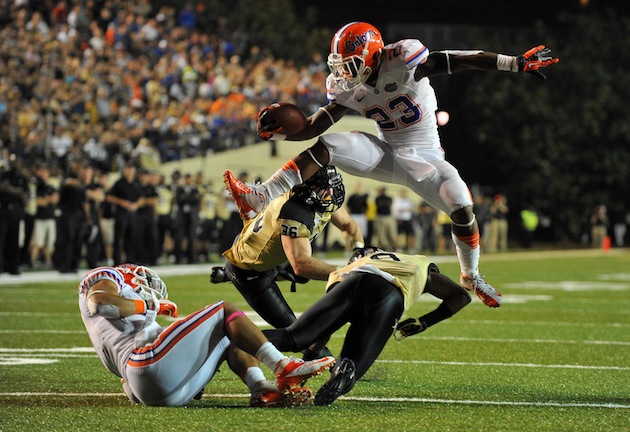 Night games in Death Valley -- not many things like them in college football: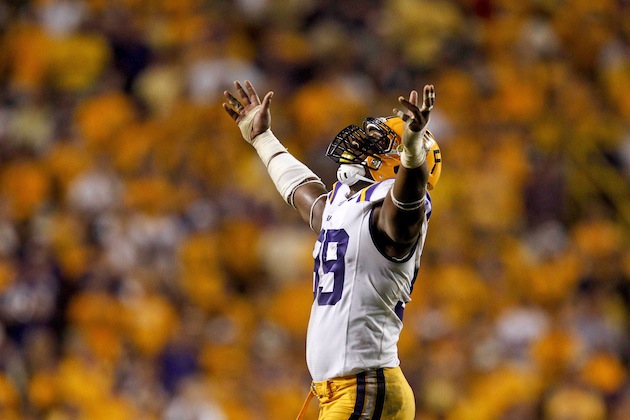 And finally, Johnny Manziel went all Johnny Football against Louisiana Tech while setting an SEC record for total offense for the second time in a month: