Each season, certain players face a crossroads or have something to prove. The reasons vary. Some of the most common ones are related to age, contract or salary cap concerns, injury or off-field issues. Here are players from each AFC team to keep an eye on during the 2015 season that fit into one of these categories.
Dennis Pitta, TE: Pitta is coming off his second dislocated and fractured hip in as many years and could start the regular season on the physically unable to perform list. That would keep him out of action for at least six games. He's only played in seven games since the original injury happened during training camp in 2013. The Ravens drafted tight ends Maxx Williams and Nick Boyle in the second and fifth rounds because of uncertainty over Pitta's future. The Ravens will have a $6.6 million salary cap charge in 2016 relating to the five-year, $32 million deal Pitta signed in 2014 if he can't overcome the hip injury.
Lardarius Webb, CB: Lingering effects from back and groin injuries contributed to Webb's struggles in 2014. Webb lowered his salary from $8 million to $5.25 million to keep from being released. His roster spot will likely be in more jeopardy next year without a bounce-back season.
Percy Harvin, WR: The Bills are Harvin's fourth team in four seasons. The mercurial wideout had $41.5 million in the remaining four years of his six-year, $67 million contract when the New York Jets released him in March. Harvin, who signed a one year deal for $6 million, must become more than just a slot wide receiver and gadget player to have a chance at signing another lucrative contract.
EJ Manuel, QB: The Bills might be the favorite to win the AFC with quarterback stability. Manuel is in a three-way battle with Matt Cassel and Tyrod Taylor for Buffalo's starting quarterback job. Spending another season as a backup could end his tenure in Buffalo despite a fully guaranteed $1,616,632 2016 base salary.
Geno Atkins, DT: Atkins was "just a guy out there" during 2014 in his return from a mid-2013 season ACL tear, according to Bengals defensive coordinator Paul Guenther. The Bengals made the two-time All-Pro one of the NFL's highest-paid defensive tackles in 2013 with a five-year, $53.327 million contract because he was a dominant interior pass rusher. Guenter may have said it best about Atkins' future in Cincinnati: "We need him to get back to where he was, being that game-wrecker there inside. Otherwise, we need to go find a new inside rusher."
Johnny Manziel, QB: Manziel fell out of favor with management and the coaching staff after a disastrous rookie campaign, which culminated with the 2014 22nd overall pick checking into a treatment facility for 10 weeks at the beginning of the offseason. If Manziel wants a third year in Cleveland, he may need to make the most of his opportunities if 36-year-old journeyman Josh McCown falters as Cleveland's signal caller. Brandon Weeden, the 22nd overall pick in 2012, was jettisoned after just two years.
Peyton Manning, QB: It remains to be seen whether Father Time has caught up to Manning or the sharp decline in his play toward the end of last season was because of a quadriceps injury. If it's more the former than the latter, John Elway may prefer the $19 million in salary cap room that would be gained in 2016 over Manning playing out the final year of his five year contract, regardless of the future first ballot Hall of Famer's intentions.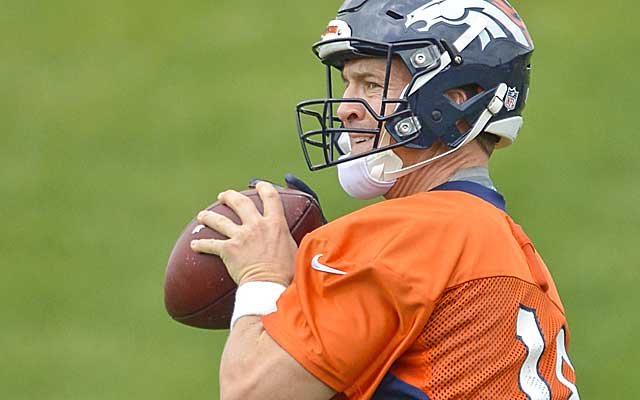 DeMarcus Ware, OLB: Denver's outside linebacker situation is reminiscent of the Kansas City Chiefs' last season with Tamba Hali (seasoned veteran on the wrong side of 30), Justin Houston (Pro Bowler in the last year of his rookie contract) and Dee Ford (first round draft pick). The more comfortable the Broncos are with 2015 first-round pick Shane Ray, the less likely Ware, who turns 33 later this month, is on the team in 2016 for $10 million (and $11,666,668 salary cap number). Von Miller, Ware's counterpart, will be franchised in the offseason absent a new deal making him one of the NFL's highest-paid pass rushers.
Brian Cushing, ILB: Cushing hasn't been the same since tearing the ACL in his left knee early in the 2012 season. The 2009 NFL Defensive Rookie of the Year had three surgeries (left ankle, left knee and right wrist) during the offseason. Cushing may not see the third year of the six-year, $52.5 million contract extension he signed in 2013 without returning to his pre-injury form.
Gosder Cherilus, OT: The Colts made Cherlius, who had offseason knee surgery, the NFL's highest-paid right tackle in 2013 by giving him a five-year, $35 million deal containing $16.5 million in guarantees. The crown jewel of Indianapolis' 2013 free agency class has yet to live up to his lofty contract.
Toby Gerhart, RB: Gerhart was a disappointment after the Jaguars gave him a three-year, $10.5 million contract in 2014 to be the primary ball carrier. His opportunities will be more limited with T.J. Yeldon being selected in the second round of this year's draft.
Kansas City Chiefs
Eric Fisher, OT: Fisher was taken with the first overall pick in 2013 to anchor Kansas City's offensive line. He hasn't done anything yet to make anyone forget left tackle Branden Albert, who left via free agency after the 2013 season.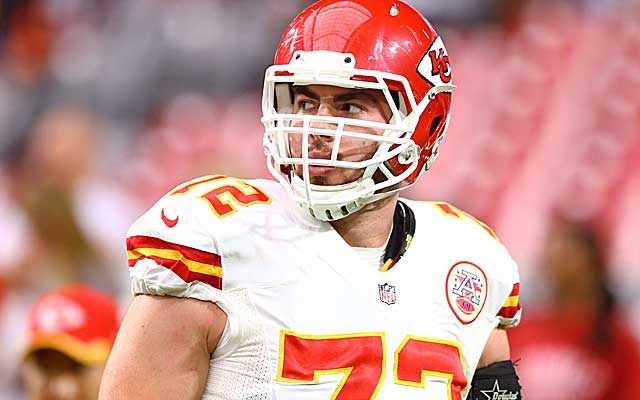 Cameron Wake, DE: The three-time All-Pro, at 33, may need to duplicate his 2014 season in which he had 11.5 sacks to keep from being a luxury instead of a necessity next year. The Dolphins have a league-high $157.99 million in 2016 salary cap commitments. Wake is counting at $9.8 million on the cap next year with an $8.4 million salary.
Jerod Mayo, ILB: Mayo has been limited to 12 games over the last two seasons because of a torn pectoral muscle and a torn patellar tendon in his right knee. He reduced his 2015 salary from $7 million to $4.5 million (with an additional $1.8 million in incentives). An inability to play at a similar level as before the injuries could mean the end of Mayo's time in New England next offseason. Dont'a Hightower and Jamie Collins have emerged as Pro Bowl caliber linebackers in Mayo's absence.
New York Jets
Geno Smith, QB: Smith appeared to make strides towards the end of last season. December was the best month of his brief two-year NFL career. The 2013 second round pick completed 63.9 percent of his passes (78 of 122) for 1,066 yards with six touchdowns and three interceptions to post a 97.9 passer rating in four games. Smith can't afford to be continually plagued by inconsistency with veteran Ryan Fitzpatrick, a favorite of new offensive coordinator Chan Gailey's, and 2015 fourth round pick Bryce Petty waiting in the wings.
Michael Crabtree, WR: Crabtree bet on himself with a one-year, $3.2 million deal (worth a maximum of $5 million through incentives) because of a soft free agent market after taking a backseat to Anquan Boldin, 34, in the 49ers' passing game last season. The 2009 10th overall pick finished 2014 with 68 receptions, 698 receiving yards and four touchdown catches.
Trent Richardson, RB: The Raiders surprisingly gave the 2012 third overall pick a two-year, $3.85 million deal (worth up to maximum with $8.1 million incentives) once the Colts cut their losses with him. Richardson had been a huge disappointment ever since the Colts gave the Browns a 2014 first-round pick for him early in the 2013 season.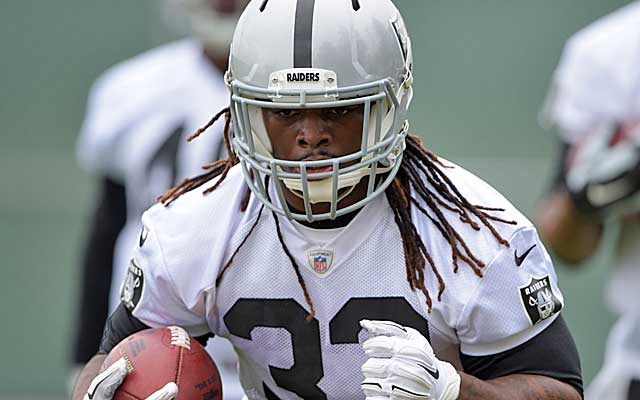 Cortez Allen, CB: Allen, who signed a four-year, $24.6 million contract extension at the start of the 2014 regular season, was relegated to special teams eight games into the season before going on injured reserve in early December. He ranked 103rd out of 108 cornerbacks in 2014 according to Pro Football Focus' ratings. The Steelers are hopeful that Allen has a bounce-back season but took cornerback Senquez Golson and Doran Grant in the second and fourth rounds of this year's draft.
Ladarius Green, TE: Antonio Gates' four-game suspension for performance enhancing drugs gives Green a tremendous opportunity to prove he is San Diego's tight end of the future. The 25 year old is entering the final year of his four year rookie contract.
Andy Levitre, OG: Levitre hasn't been the player the Titans expected when he was given a six-year, $46.8 million contract (includes $16 million guaranteed) in 2013. He probably won't be around in 2016 unless he regains the form he displayed in Buffalo that got him the contract.
---
Joel Corry is a former sports agent who helped found Premier Sports & Entertainment, a sports management firm that represents professional athletes and coaches. Before his tenure at Premier, Joel worked for Management Plus Enterprises, which represented Shaquille O'Neal, Hakeem Olajuwon and Ronnie Lott.
You can follow him on Twitter: @corryjoel | You can email him at jccorry@gmail.com