For years, I was a big believer in the four-pronged approach to building a championship football team. I always thought you had to have the quarterback, quality pass protector, pass rusher and cover corner. My thinking: Get quality at those spots and then fill in around them.
I later amended it to a five-pronged approach, including the big-play threat in the passing game. The rules mandated a change in the way teams play offense, increasing the value of quality receiving options.
I took that thinking and applied it to this year's NFL playoff teams to get an idea where they rank at the five key spots on the field. And I found the Seattle Seahawks are bucking that thinking.
Five-Prong ratings
Rank
Team
Points
1
Broncos
58
2
Packers
51
3
Patriots
47
4
Cowboys
46
5
Steelers
43
6
Seahawks
41
6
(tie) Colts
41
8
Cardinals
32
9
Bengals
31
10
Lions
29
11
Ravens
28
12
Panthers
21
I was shocked when I totaled up the data to see the Seahawks, the team favored by many to win a second straight Super Bowl, aren't in the top-5 of the cumulative rankings.
What that says is this: The Seahawks have a deep, talented roster -- truly epitomizing the team concept.
General manager John Schneider is one of the league's best. He's put together a roster that fits with what coach Pete Carroll wants to do: Run the ball, hit timely passes and big plays in the passing game, and play great defense. This overrides having superior talent at the five most-important spots. At least it has so far.
To come up with the rating system, the highest-rated player at each position was given 12 points, the second-highest player 11, and so on to one for the last spot. I then added up all the figures to come up with a team grade -- with one caveat. The quarterback spot, vital to any team's success, had the points doubled in the team total.
For example, Aaron Rodgers of the Packers is my top-ranked quarterback, so his 12 points is doubled to 24 in Green Bay's team total. Arizona's Ryan Lindley, the bottom-rated quarterback, was given one point, which was doubled to two.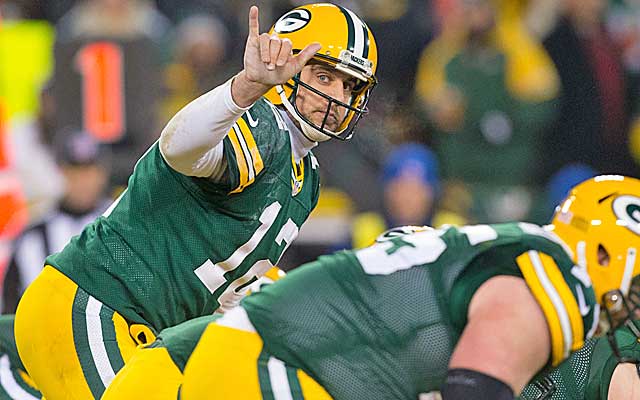 So you can see the value placed here on the quarterback position, just like it is on the field -- and especially during the postseason.
Based on these rankings, the Packers and Broncos will play in the Super Bowl. The Broncos are the top-rated team with 58 points, with the Packers second (51).
Of course, we know better. This is a team game, which is why Seattle is considered the team to beat. If they win it again, maybe it's time to reconsider this five-pronged approach ... or maybe it's time to give the Seattle players at the key spots better grades.
Quarterbacks
1. Aaron Rodgers, Packers: He is the league MVP and its best quarterback right now.
2. Peyton Manning, Broncos: His demise is being greatly exaggerated. He can still do things he used to do.
3. Tom Brady. Patriots: It's laughable to think some were calling for him to be benched after that Monday Night loss at KC. He's great in the postseason, too.
4. Ben Roethlisberger, Steelers: He had one of his best seasons and is in the MVP mix. We know he can get it done in the playoffs.
5. Tony Romo, Cowboys: He's had a remarkable late-season push to get into the MVP race. But we know it's all about what he does in the playoffs now.
6. Andrew Luck, Colts: He carried the Colts to the playoffs, but all anybody wants to talk about is his interceptions. Sixteen is too many, but he has to take chances just to win games.
7. Russell Wilson, Seahawks: He's the defending Super Bowl-champion quarterback, and he's had an impressive season. He will be tough to beat at home.
8. Joe Flacco, Ravens: He knows what it takes in big games -- with some of his best work in the postseason, going 9-4 with a Super Bowl victory.
9. Cam Newton, Panthers: He has responded after his car accident to look like the Newton of late last season.
10. Matthew Stafford, Lions: He hasn't put up big numbers this season as the team is more defensive-oriented, but may have to do so in the playoffs.
11. Andy Dalton, Bengals: This will be his fourth playoff appearance in four seasons. That matters. Now he has to win a game.
12. Ryan Lindley, Cardinals: He wasn't even on an active roster a month ago, and now he will start a playoff game. Ouch.
Big-play receiver (or TE)
1. Steelers WR Antonio Brown: The NFL leader in receiving yards and catches also had 13 receiving touchdowns. That's why he's No. 1.
2. Cowboys WR Dez Bryant: He is a fiery player who isn't afraid to jump a teammate when it's needed. I like that. He averaged 15 yards per catch and had 16 touchdown catches.
3. Broncos WR Demaryius Thomas: He is big and fast and creates matchup problems for a lot of teams. He had 111 catches, 14 for touchdowns.
4. Packers WR Jordy Nelson: He is Rodgers' go-to guy, catching 13 TD passes and averaging 15.5 yards per reception.
5. Colts WR T.Y. Hilton: Emerged as Luck's the big-play threat. He averaged 16.4 per catch, second-best of anybody on this list, and he had seven touchdown catches.
6. Lions WR Calvin Johnson: Hard to believe he's this low, but he didn't have his usual season as he battled injuries. He still had 71 catches and eight touchdowns and averaged 15.2 yards a catch.
7. Patriots TE Rob Gronkowski: He is the key to New England's passing attack. They were a different team when he missed time. He finished with 71 catches and 12 touchdowns.
8. Bengals WR A.J. Green: He had 69 catches and six touchdowns, but has to show he can come up big in the postseason. He had some drops and his fumble last week against the Steelers might have cost the Bengals a home playoff game.
9. Cardinals WR Michael Floyd: He had 52 catches, but he made the most of them -- averaging 16.5 yards per catch. He was hurt by poor quarterback play after the Carson Palmer's injury.
10. Ravens WR Torrey Smith: After a slow start, he came on in the second half and ended up with 11 touchdowns on his 49 catches. He averaged 15.7 yards per catch.
11. Panthers WR Kelvin Benjamin: The rookie has occasional issues with drops, but he is this team's outside threat. He can be a matchup nightmare and had 73 catches and nine scores.
12. Seahawks WR Doug Baldwin: In Seattle's run-heavy offense, he led the team with 66 catches, the second-fewest for any team leader in the playoffs. He averaged 12.5 ypc.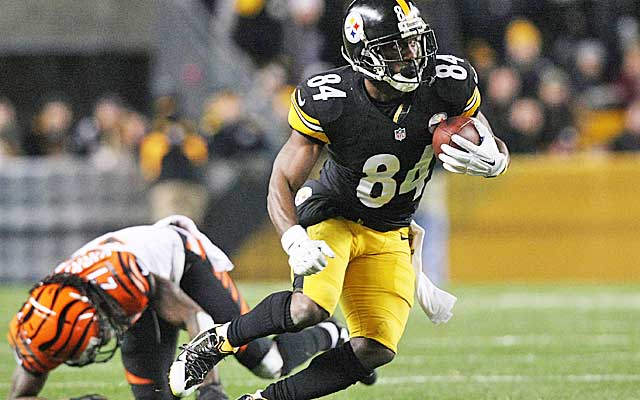 Left tackle
1. Andrew Whitworth, Bengals: Long overlooked at his position, Whitworth was the league's best left tackle this season and excels in pass protection.
2. Tyron Smith, Cowboys: He does a great job protecting Tony Romo's blind side and he is a big part of the run game.
3. Jared Veldheer, Cardinals: He is arguably the best free-agent pickup this season. He has really improved Arizona's line.
4. Kelvin Beachum, Steelers: He has come on to emerge as a quality left tackle on a team that needed that in the worst way.
5. Anthony Castonzo, Colts: Former first-round pick had his best season in 2014 and is clearly the best player on the Colts line.
6. Russell Okung, Seahawks: Injuries slowed him some this season, but when healthy he's still a top-tier tackle.
7. Riley Reiff, Lions: In his second season on the left side, he looks comfortable handling that spot.
8. David Bakhtiari, Packers: Second-year player has emerged as a solid part of a good O-line. He isn't overpowering, but gets by on his smarts and technique.
9. Ryan Clady, Broncos: His play has been down this season, though it could be injury related. He would normally be near the top of this list.
10. Nate Solder, Patriots: Terrible at the start of the season, he has settled and done a solid job the past six weeks.
11. Eugene Monroe, Ravens: Veteran has missed time with injuries and he isn't great in the run game. He missed last week's game, so his status is up in the air.
12. Byron Bell, Panthers: Has really struggled at times in his first season on the left side. He has to be better in the playoffs.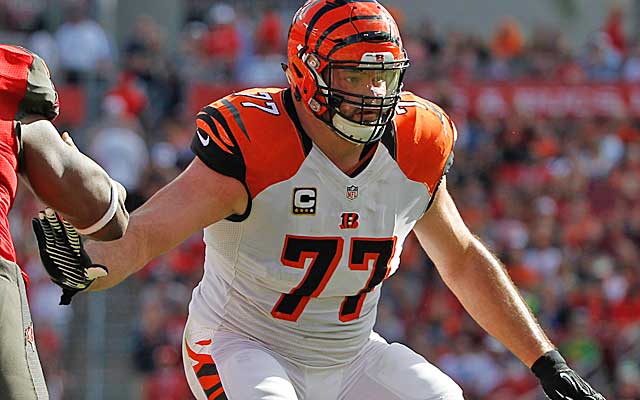 No. 1 pass rusher
1. Broncos OLB Von Miller: Has the second-most sacks of any player in the playoffs (14) and forms a nice 1-2 punch with DeMarcus Ware.
2. Ravens DE Elvis Dumervil: Had 17 sacks to lead all playoff pass rushers, and like Miller he has a pass-rush partner in Terrell Suggs, who also had double-digit sacks (12).
3. Seahawks DE Michael Bennett: Had only seven sacks, but was disruptive as an outside rusher. He's also good when he moves inside. He racked up a lot of pressures.
4. Packers LB Clay Matthews: Even though he plays inside more now, he still had 11 sacks to lead the Packers. He can still line up on the edge and create problems for tackles and quarterbacks when asked to do so.
5. Cardinals DE Calais Campbell: Going to his first Pro Bowl and is the key to the Arizona defense. He had seven sacks, second on his team to Alex Okafor, but Campbell is their best pass rusher.
6. Bengals DE Carlos Dunlap: He had eight sacks to lead a Bengals team that was last in the league in sacks. He has to be big in the postseason.
7. Patriots DE Chandler Jones: Injuries limited him to 10 games, and he had only six sacks. But he is their best edge pass rusher in being able to win off the corner.
8. Panthers DE Charles Johnson: Didn't do a lot early in the season when he faced a lot of double teams, but he adjusted and finished with 8.5 sacks.
9. Lions DE Ziggy Ansah: Ndamukong Suh, who plays inside, is probably Detroit's best pass rusher with 8.5 sacks. Ansah is the best edge rusher and was second to Suh with 7.5 sacks.
10. Steelers OLB Jason Worilds: Started slowly, but has come on down the stretch. He finished with 7.5 sacks. Playing on the franchise tag, he might be able to make some money with a big postseason.
11. Colts DE/OLB Jonathan Newsome: Who? That's what some of you may be saying. But this rookie from Ball State has 5.5 sacks over his past six games, with two coming last week against the Titans.
12. Cowboys DE Jeremy Mincey: Blue-collar player who also can play the run, he led the Cowboys with six sacks.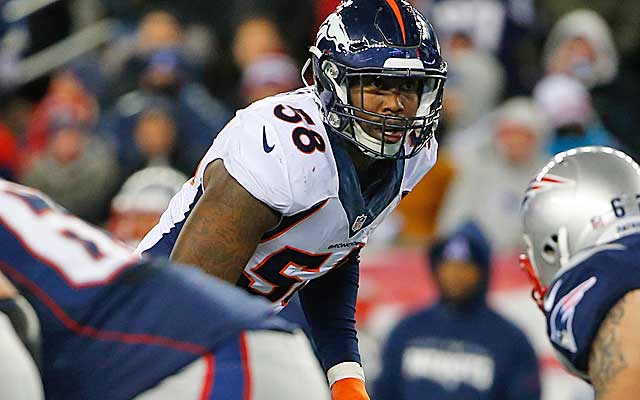 No. 1 cover corner
1. Darrelle Revis, Patriots: Slight edge over Sherman because he is better at pure man coverage.
2. Richard Sherman, Seahawks: Fits perfectly into their system with his long arms, ability to cover in their zone concepts and play some man coverage when asked.
3. Chris Harris Jr., Broncos: Going to his first Pro Bowl for a reason. He has gone from undrafted player to a top cover corner.
4. Vontae Davis, Colts: He is so key to what the Colts do on defense. That trade to get him from Miami looks like a steal.
5. Patrick Peterson, Cardinals: It's trendy to say he isn't that good, but he's still a good man-cover player. He just hasn't been as good as he was a year ago.
6. Orlando Scandrick, Cowboys: The feisty leader of the Dallas defense excels in man coverage. He isn't big, but he never backs down.
7. Rashean Mathis, Lions: This veteran found new life this season and played well. He is long and lean and will gamble at times.
8. Josh Norman, Panthers: Has become a big part of this club's improved secondary. He will battle the opposition's top receiver.
9. Tramon Williams, Packers: He is a bigger corner who can match up in man coverage and has had big moments against top receivers.
10. Terence Newman, Bengals: Veteran has struggled at times, but he is still their top cover player.
11. Lardarius Webb, Ravens: He has battled through injuries, but he's the best the Ravens have in their secondary with Jimmy Smith out for the season.
12. William Gay, Steelers: They've had a lot of injury turnover, but Gay has played all 16 games, starting 13, and has done a solid job with three TD interception returns. Used to get burned a lot, but he's held up well this season.