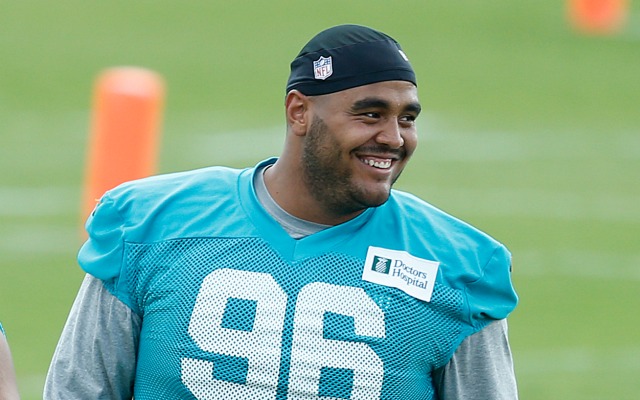 It's not every day you see an NFL player with a side job. But when you're a third-year reserve who has spent his entire career on the practice squad and has yet to appear in a regular-season game, sometimes you've just got to do what you've got to do.
So Dolphins defensive tackle A.J. Francis is making some extra money ($40-50 an hour, to be exact) this summer as an Uber driver, according to The Associated Press.
"I'm not putting all my eggs in one basket," Francis told the AP on Monday after the Dolphins finished one of their OTAs. "Where I'm from, when you have a job, where are you when that job is over?"
Francis also told the AP that he's yet to be recognized by any of his customers, despite his large statute (Francis is 6-5, 330 pounds). "People just think I'm some big dude in a nice car," he said. "I tell them at the end of the interview who I am, and the shock on their face is really funny."
Per the AP, Francis said he'll work three days a week in four-to-five hour shifts, so he's likely to pick up a nice chunk of change throughout the summer. But what do Francis' teammates and coaches think of his side job?
Defensive coordinator Kevin Coyle: "Yeah, I was kidding him about Uber or Yuber or whatever you call it. It's a little outside the box, but so is he."
Head coach Joe Philbin on if he'd recommend Francis as a driver: "Definitely. But I would suggest that they bring some earplugs along."
Teammate Cameron Wake on if he'll be calling for a ride: "I have a car, so I probably wouldn't. But I can't knock anybody's hustle. He's an interesting guy."